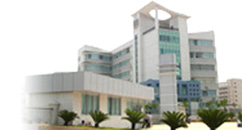 Founded in 1987, we are the leading manufacturer with over 20 years experience in watches, clocks, watch & clock movements. The Head Office is located in Hong Kong, with factories and subsidiaries in China and Thailand. Our factory plant in Dongguan, China has 30,000 sq. metre and about 1,600 trained workforce. Wellgain is uniquely positioned to provide expertise in product designing, mould making, manufacturing qualified products to customers. We have awarded ISO9001 in 1997. Our products are widely distributed to worldwide markets and the quality is especially recognized in the European standards – EC Declaration of Conformity (EMC), ROHS, REACH. The combination of our strong R&D team, high-technology design software, top-notch machinery, trained workforces would definitely turn fantasy ideal into a real consuming product.
Our missions of "10 elements for innovation, aggressive and perfection" are:
Take "Action".
Be close to clients and understand them.
Give autonomy to our employees and let them develop their creativity.
Provide training and development to our employees.
Increase productivity by putting efforts.
Build right values and actively bring them into practice.
Be expert in our own business.
Simplify hierarchy system with minimal management levels.
Be flexible management style.
Bring into play an enterprise-oriented team spirit.
Unit 1102, 11/F, Sunbeam Centre, 27 Shing Yip Street, Kwun Tong, Kowloon.
Tel :
(852) 3409 0016 (Clock) /
(852) 3409 0116 (Watch & Movement)
Fax :
(852) 3409 0113 (Clock) /
3409 0111 – 112 (Watch & Movement)
E-mail:
info@wellgain.com
Guang Yu Electronic Ind. Co. Ltd.
4 Block, Jinglongbei Rd, Dongcheng District, Dongguan, GuangDong, P.R.C.,
Other Offices / Agents of Clock Movement:
Aroma Precision Co. Ltd.
249 Gaun-Dong, Namyangju-City,
| | |
| --- | --- |
| Tel : | (82) 31 553 4066 |
| Fax : | (82) 31 553 4068 |